Warranty, Refund, and Return Policies
at Blu Water Scuba
We are authorized dealers for ALL the products we sell, and ALL products purchase come with a full manufacturer's warranty.
Like your car, scuba gear is backed by manufacturer's warranties. If you buy from an authorized dealer (like Blu Water Scuba), you will be notified in the event of a safety recall. The warranty is much more important with scuba gear, since you don't suck air from your steering wheel while 80 feet underwater. Every year the CPSC (Consumer Product Safety Commission) finds several scuba products that require recall. That is why you should purchase your gear from an authorized dealer.
You have nothing to worry about if you purchase from Blu Water Scuba.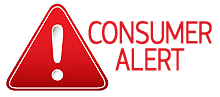 Remember Scuba gear is life support – your life – Always buy from a retailer who offers manufacturer warranties and can handle your warranty claims.
Blu Water Scuba Purchase and Return Policy
All Purchases returned within Thirty Days must be accompanied by the original receipt and in the original package are for Store Credit Only and subject to a 20% Restocking Fee No Exceptions
After 30 days No Returns or Refunds Manufactures Warranty Policy Only
No Refunds on Non Professional Classes After 15 days of purchase prior to 15 days a 20% administration fee will be deducted.
When a Refund is Necessary
If you purchase the Open Water Class and later find that a medical condition keeps you from diving we will issue a refund by check within 30 days of notification and after proving us with all necessary medical paper work
Any refund for a class will be subject to a 20% administration fee.
Warranty Policy:
All products come with a Manufacturer's Warranty. If you are not satisfied with your purchase, you may return it within 30 days of purchase and exchange it for any other item.  Any credit due will be for store credit only.
Exclusions:
Warranty does not extend to cover theft, loss, or damage due to accident, abuse, tampering, lack of maintenance, or exposure to excessive temperature, extended sunlight, or deteriorating chemicals. Service or modifications by any person or persons other than Blu Water Scuba voids the warranty. Blu Water Scuba will not be responsible for recovery or replacement of the product in the event of loss or theft. Blu Water Scuba, makes no other warranties, either expressed or implied, orally, or in writing, with respect to any other warranty coverage except those expressly stated within the preceding paragraphs.